Vietnam has not used chloroquine to treat Coronavirus, neither has the health ministry recommended the drug to prevent the disease.
Drugs containing hydroxychloroquine have not been approved by the Vietnamese Ministry of Health (MoH) to cure Covid-19, thus, people should not use them on their own without doctors' prescription.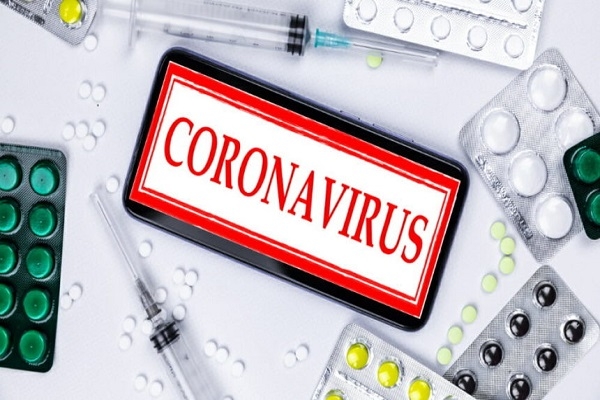 The MoH made the recommendation on March 23 after noting that the price of chloroquine/ hydroxychloroquine, a drug used to treat malaria, was rising.
Many people have bought the drug after rumors circulated that the drug could prevent and treat coronavirus.
Deputy Director of the Drug Administration of Vietnam Nguyen Tat Dat said that drugs containing active ingredients of chloroquine/hydroxychloroquine are administered only with physicians' indications to prevent or treat malaria.
Vietnam has not used chloroquine to treat Covid-19, neither has the health ministry recommended the drug to prevent the disease, Dat added.
Bach Mai Hospital recently treated a man who took 15 chloroquine pills, before exhibiting symptoms including vomiting, respiratory failure and hypotension. The man said he had heard rumors that the drug could prevent and cure Covid-19. He has been recently discharged from hospital.
The Ho Chi Minh City Center for Disease Control on March 22 also warned people not to hoard chloroquine/hydroxychloroquine, adding the drug carries a certain level of toxicity.
To ensure safety and effectiveness in Covid-19 pandemic prevention, the Drug Administration of Vietnam has requested drug retailers across the country not to increase prices or stockpile drugs containing chloroquine/hydroxychloroquine.
Earlier, on March 19, Reuters reported that rumors of chloroquine's ability to treat Coronavirus have emerged after United States President Donald Trump asked the United States Food and Drug Administration to streamline the regulatory approval process for the generic antimalarial drug hydroxychloroquine as a potential treatment for Covid-19.
Trump's statement sparked demand for hydroxychloroquine and panic-buying and overdoses. Health officials across the world are issuing warnings over the use of antimalarial drugs.
In Vietnam, a bottle of chloroquine, distributed under the brand name Cloroquin Phosphat and containing about 150-250 pills, is usually sold for around VND100,000 (US$4.3). But recent demand surges have caused the price to jump 1.5-2 times.
As of March 25, the country has confirmed 134 Covid-19 cases, of whom 17 have been cured and discharged from hospital. Many of the currently active cases are Vietnamese nationals returning from Europe and the US as well as foreigners from epidemic-hit regions.