From now, you can start asking FREE with our verified healthcare professionals/medical experts on Medihome ver 3.3.1. They stand ready to answer literally any medical question you might have. You will receive within minutes of advice to your medical query/condition.
More the following benefits:
Ask questions to experienced doctors and experts for FREE. Anytime. Anywhere.
Get answers in the shortest time
No trip to the doctor's office. No copay.
Diverse specialties
Join the Medihome community to look up many medical conditions related to your health problem.
Combining with Online Doctor via VideoCall (One of the best remote diagnosis and treatment solution) this will be a completely FREE experience for every customer using Medihome app. Keep you and your family stay safe during the epidemic, helping to monitor your health uninterrupted.
Instructions for using the Questions and Answers feature with the Doctor
To use this feature, users click on the "FAQ" in the main interface menu bar of the app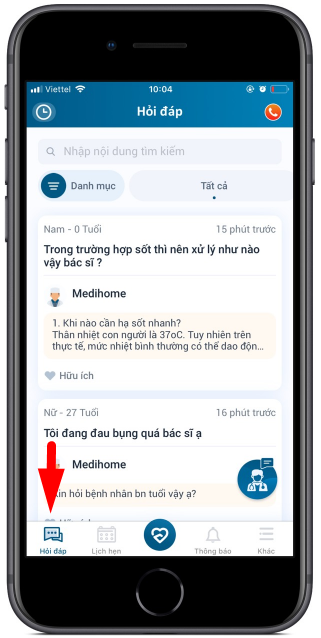 Add new questions: users can send questions, questions about their health advice to doctors through Medihome application
Step 1: Users click on the button to add a new question "Doctor's icon " in the lower right corner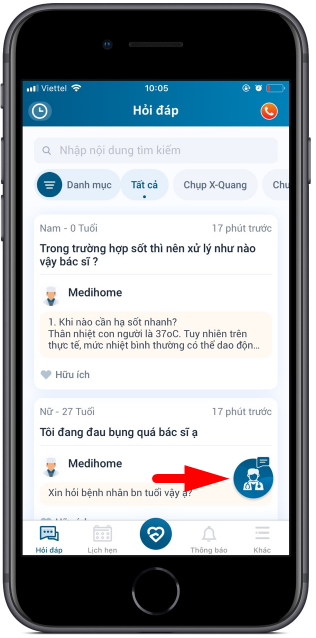 Step 2: Select the asker's profile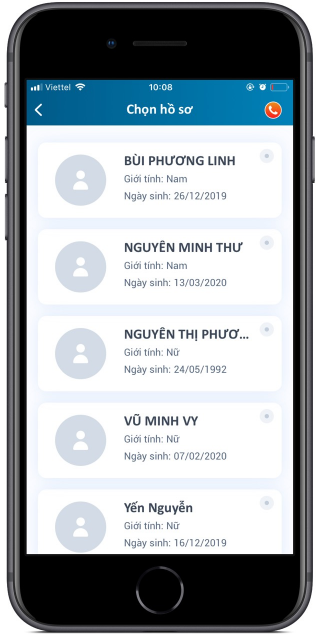 Step 3: Enter the information in the "Ask a doctor" form :
Enter your issue
Choose picture or take picture (if any)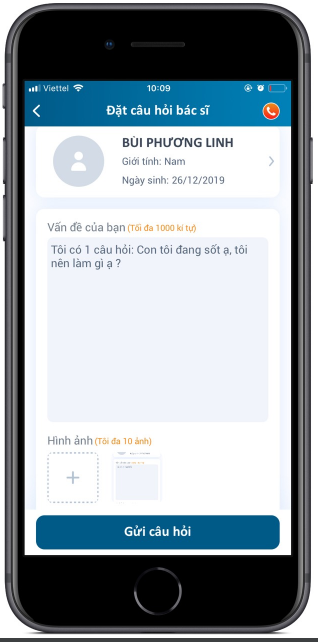 Step 4: Click the "Submit question" button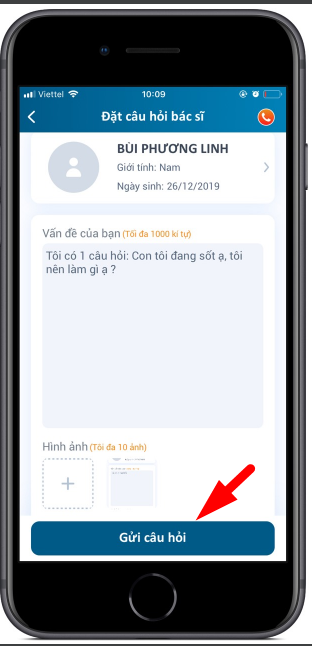 Medihome application will display the message "Submit question successfully"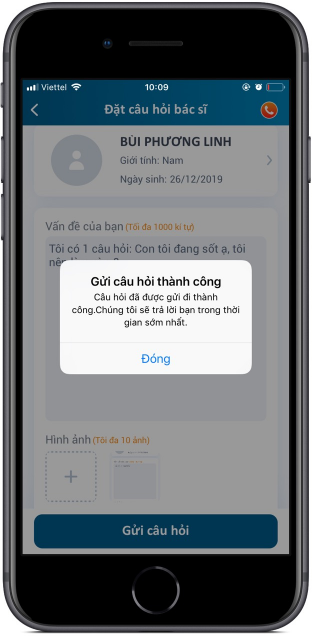 My question: you can easily keep track of how your questions have been consulted by the doctors
To view your questions, users click on the

upper left corner button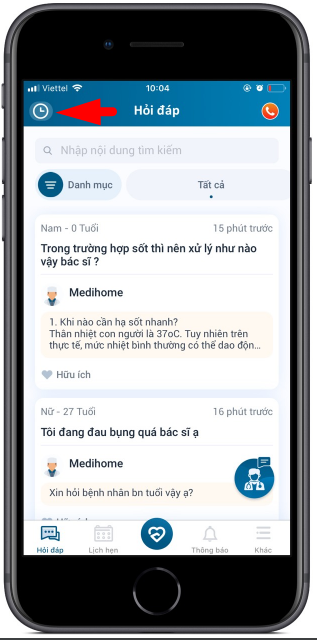 The Medihome application will display a complete list of your questions, with answers from doctors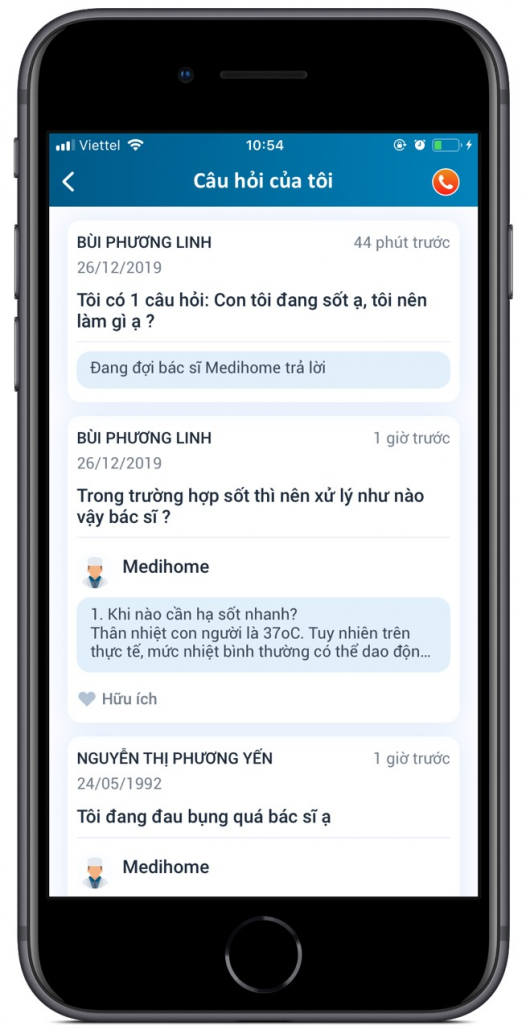 * When a doctor sends a response to your question, the Medihome app will send a notification to the user's phone
The user clicks on the message itself, displaying the question and answer details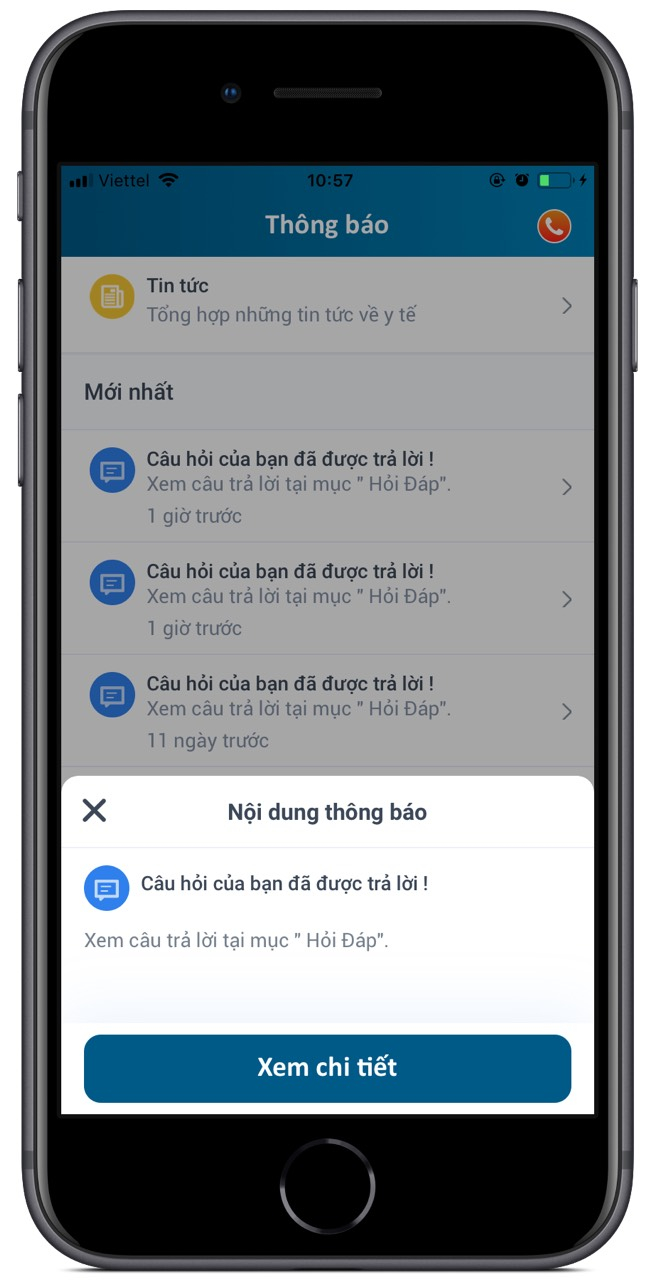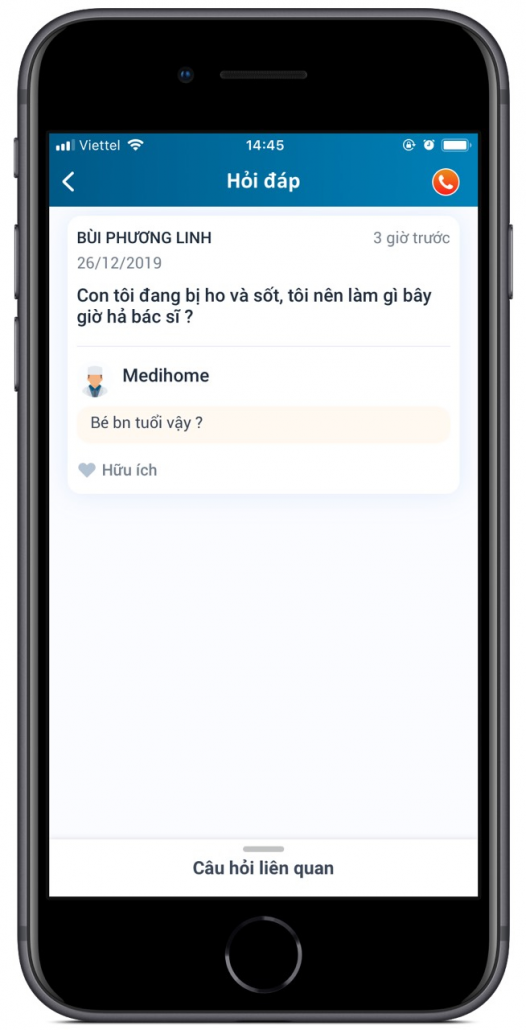 View detailed questions: you can search and see a lot of questions, health issues of the Medihome user community along with doctor advice. You can interactively assess "Helpful" the advice answers of the doctors.
A user who wants to see a question directly clicks it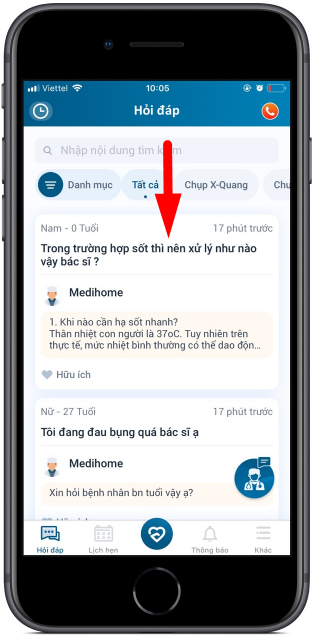 A Q&A will be displayed between the doctor and the patient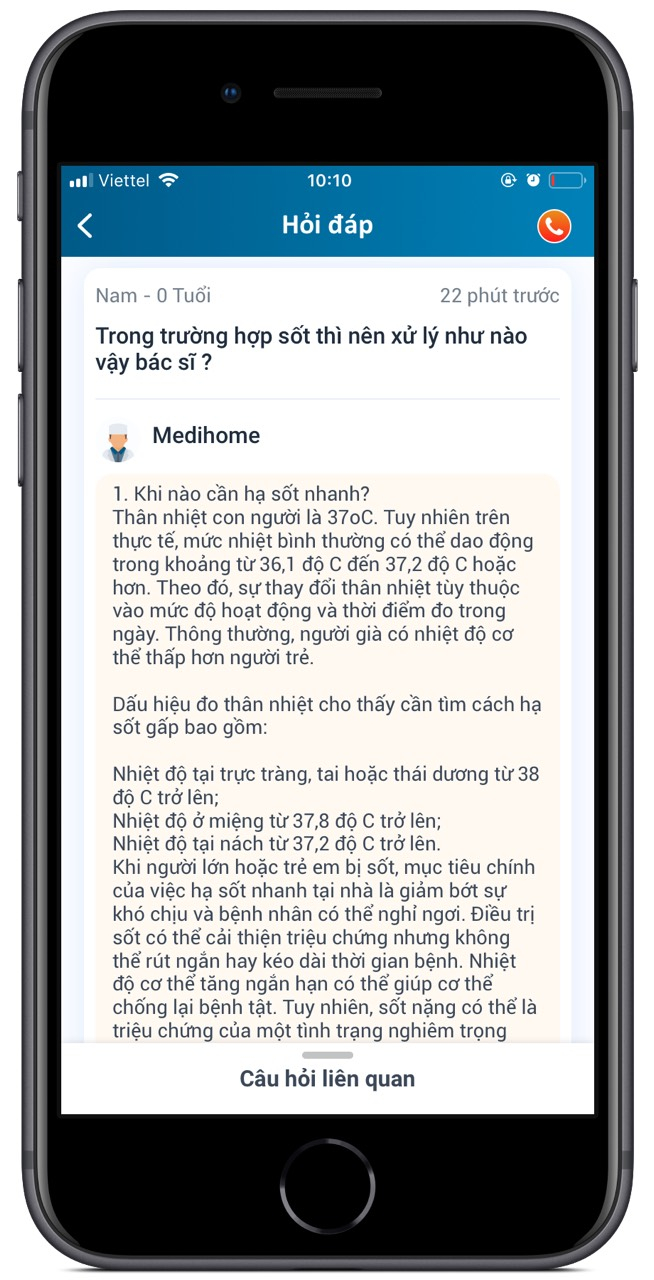 All medical data is contributed by the community of Medihome users – the anonymous information is guaranteed to ensure absolute confidentiality.
Search for questions: when you have abnormal health manifestations, you can search for your doctor's symptoms and advice right in the "Questions and Answers" function.
Step 1: Click on "Category" to select a specialty or select "All" of the questions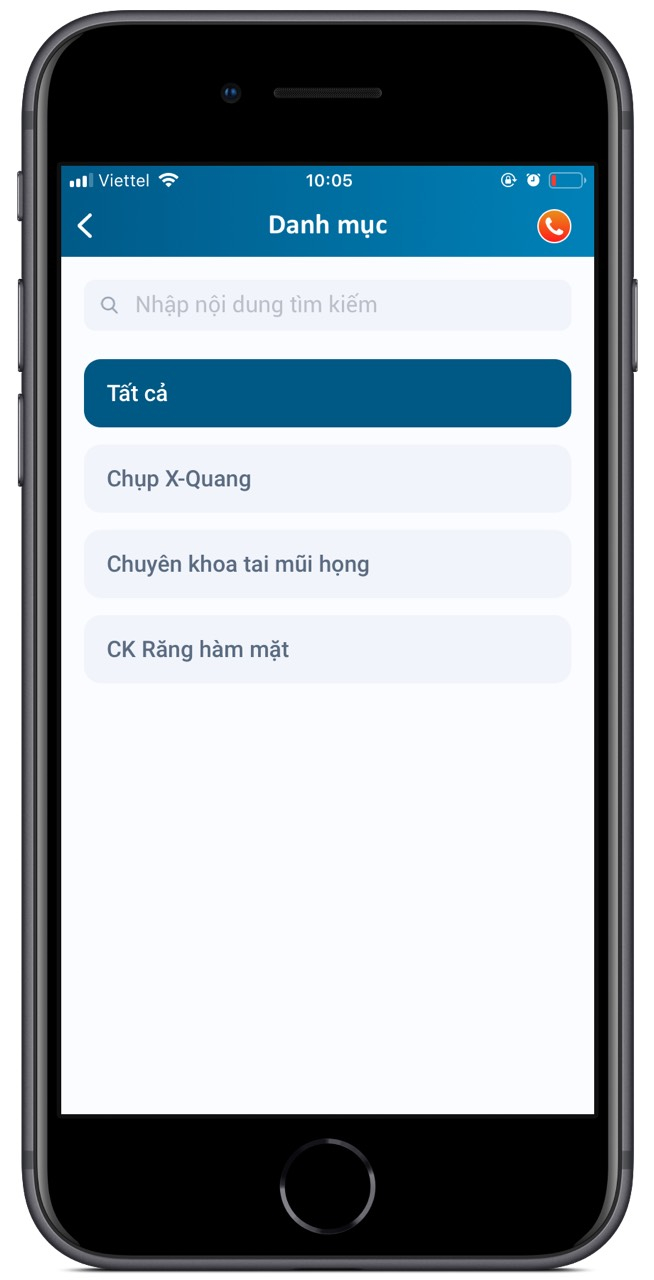 Step 2: Enter your search text: your symptoms or abnormal expression ….
The Medihome application will display search results that are questions related to your symptoms with the advice of a Medihome doctor
https://medihome.com.vn/wp-content/uploads/2020/05/medihome-ver-3-1-1.png
3449
5173
C4I Trang
https://medihome.com.vn/wp-content/uploads/2020/02/feature-huong-dan-su-dung.jpg
C4I Trang
2020-05-04 17:36:35
2020-05-08 11:54:49
Medihome version 3.3.1 updates new feature: Q&A with Doctors